Volleyball - WIAA Sectional Thursday, October 28th Potosi vs Highland at Highland starting at 7 PM. Highland will be livestreaming this event -
https://youtu.be/0YjcLLxAm0U
or search YouTube for Highland School District

October 28th, 2021 Middle School Boy's Basketball Potosi vs Belmont starting at 4 PM Live Streaming Link --
https://youtu.be/CYZv_C7vyvk
Thanks to the following businesses who are sponsoring tonight's live stream. With the support of these businesses we are able to provide this broadcast free of charge. Potosi Brewing Company Potosi Saloon Potosi Sports Boosters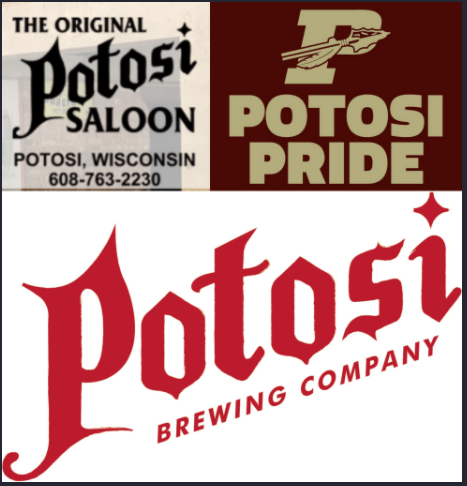 Attention future travelers: If you are interested in the Potosi Schools Summer 2023 Washington DC trip, sign up by the end of the week to receive a $300 scholarship. If you are interested in enrolling, please contact Mr.Lynn at
Lynnz@potosisd.k12.wi.us
for the enrollment form.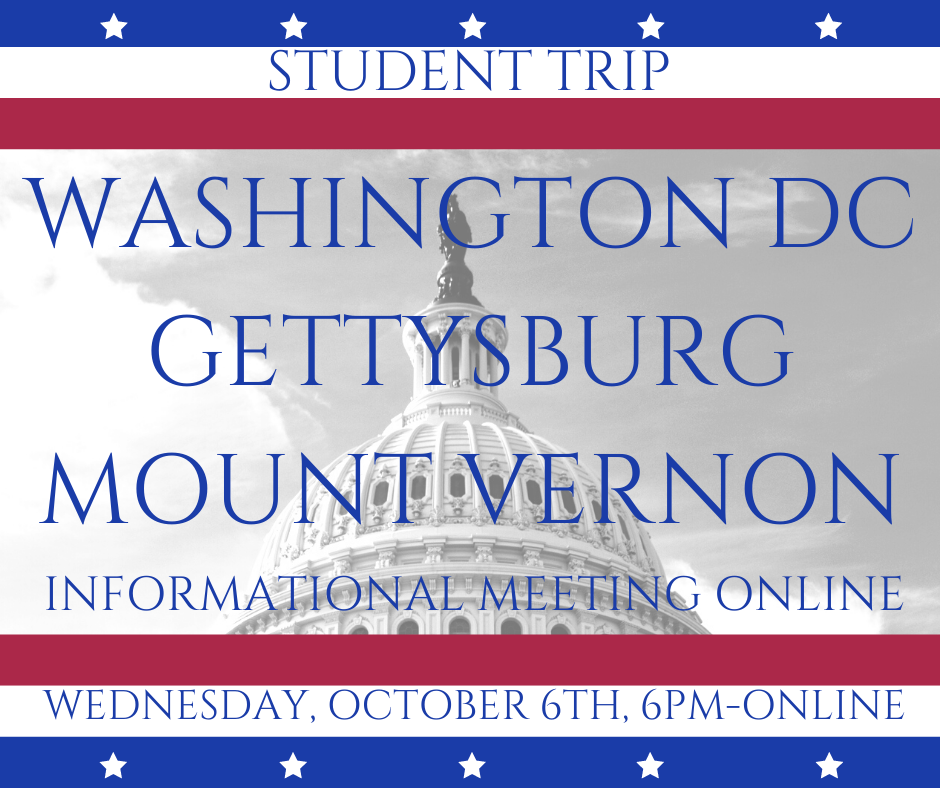 TRUNK or TREAT has been rescheduled for Thursday, November 4th from 5:30-6:30pm #HappyHalloween #PotosiPride #GoVolleyball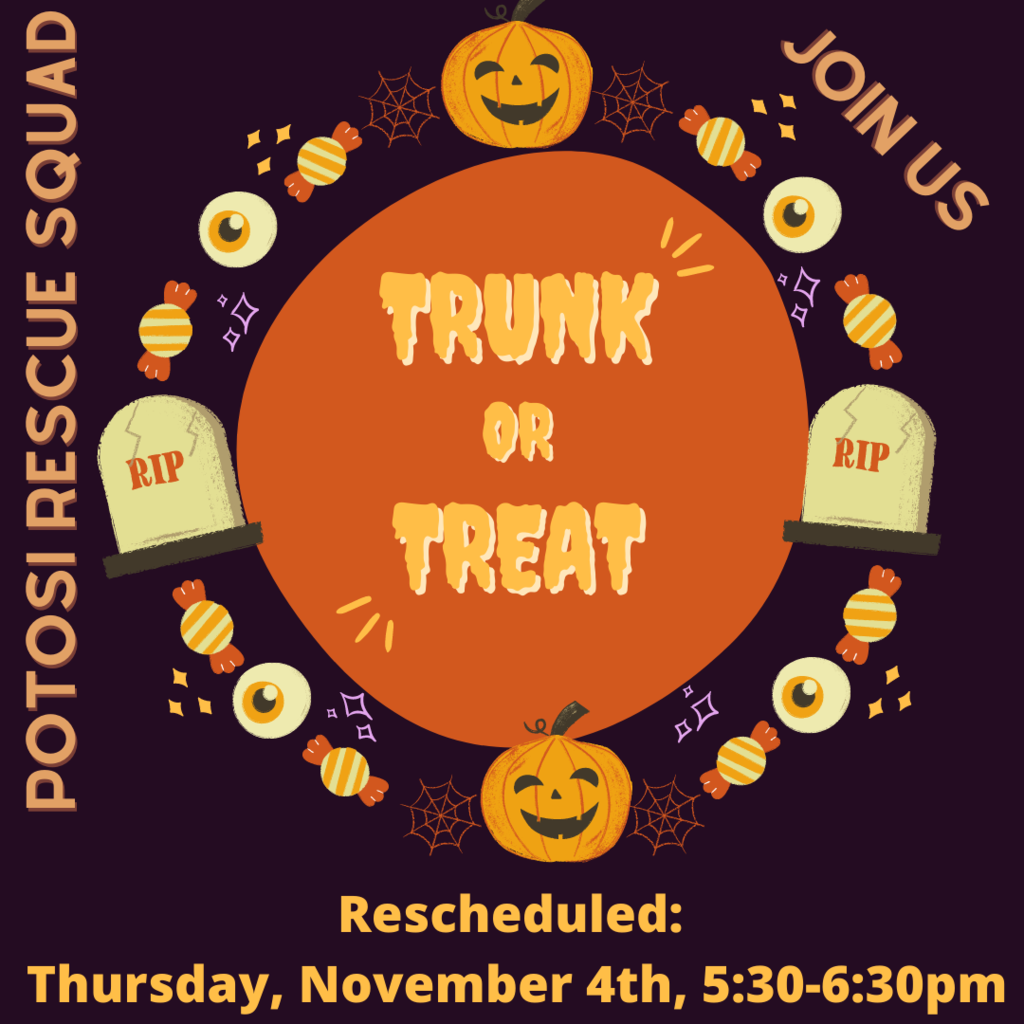 There will be a pre-sale of tickets for the Sectional Volleyball Match. Tickets may be purchased at the office until 1:30 today (Wednesday) and from 8:00am until 3:00pm Thursday. Each school has been allotted 354 tickets. If all tickets are not pre-sold there will be some available at the door. There is also a fan bus sign up in the office for those interested. Thursday, Oct. 28th Varsity Volleyball WIAA Sectional Semi-Final Potosi vs Highland 7:00 Bus 5:00 Admission - $7 - No passes LiveStream Volleyball:
https://youtu.be/0YjcLLxAm0U

Presale of tickets for the upcoming volleyball game in Highland on Thursday night, will start Wednesday at 8 AM to 1:30 PM. On Thursday, tickets will be available from 8 AM to 1 PM. If tickets are not purchased at this time, you will be required to purchase a ticket at game. Ticket cost is $7. Thank You
Reminder: Flu shot clinic will be on Thursday, October 28th. Forms are available in the office.
Upcoming calendar reminders!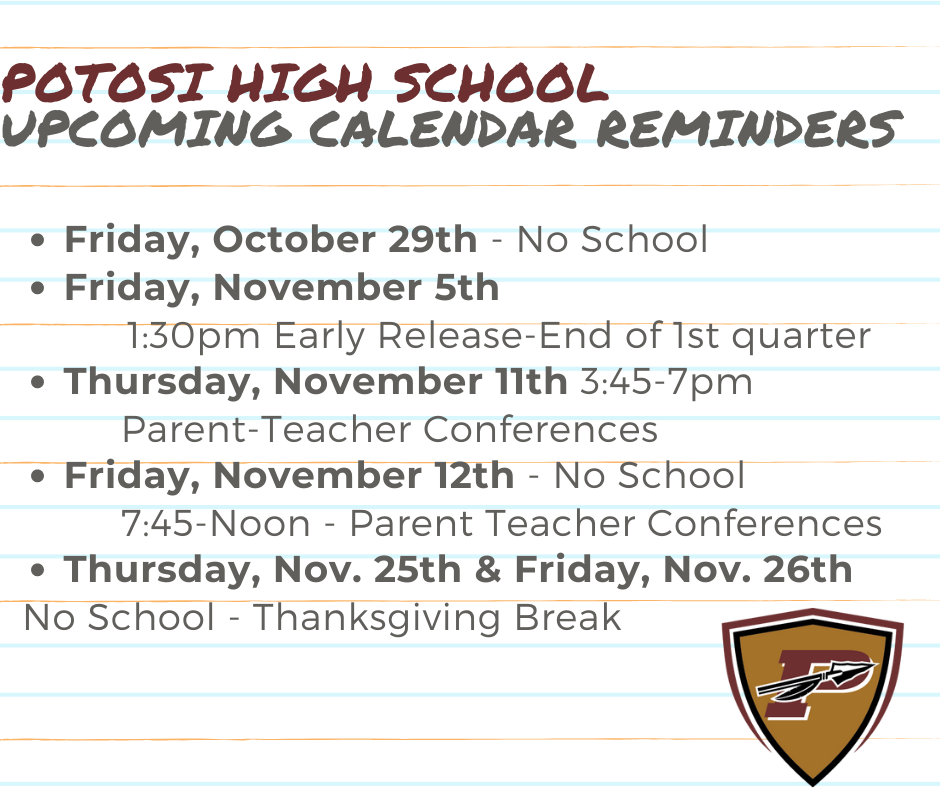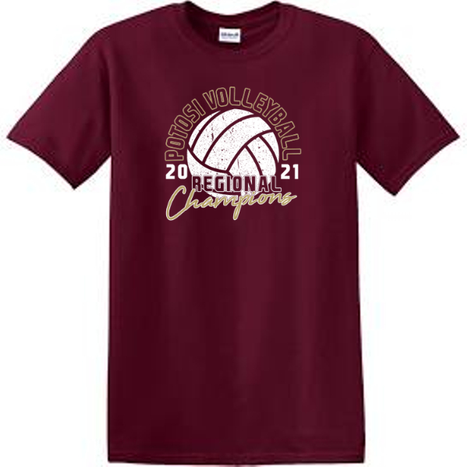 Due to the great success of the HS volleyball team they are now playing Highland, at Highland on Thursday, October 28th at 7:00 pm. The Middle School Halloween Dance has been rescheduled for Sunday, October 31st from 5:00-7:30 #PotosiPride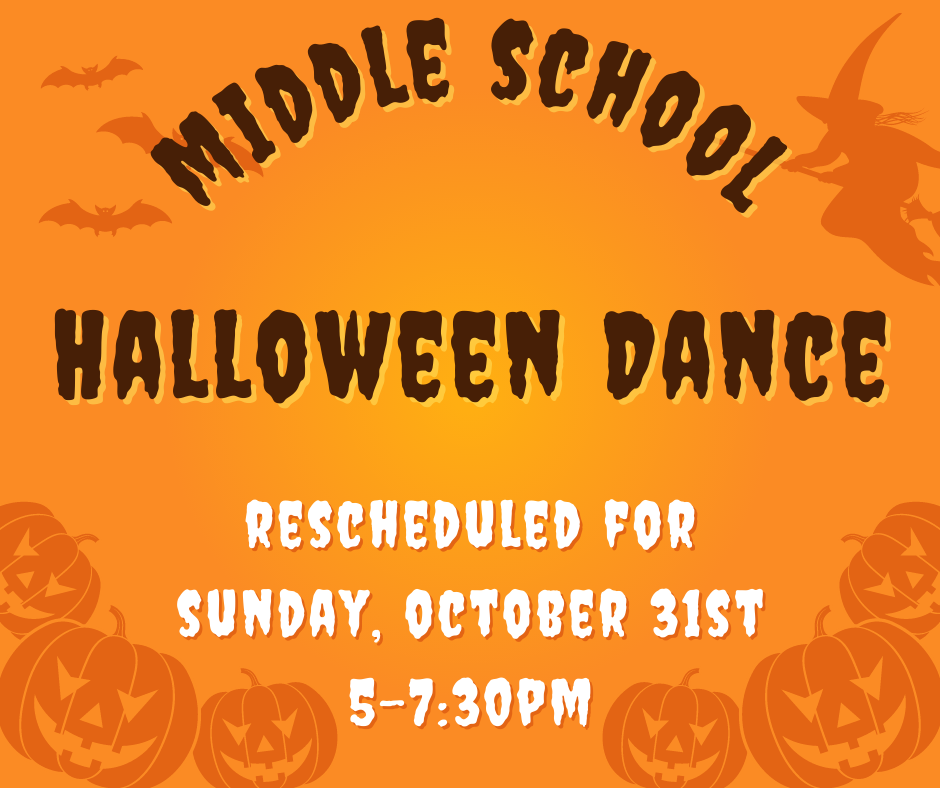 Activities for the week of October 25th #PotosiPride
Congrats to our REGIONAL CHAMPS! Next game, Thursday, October 28th @Highland #PotosiPride #RegionalChamps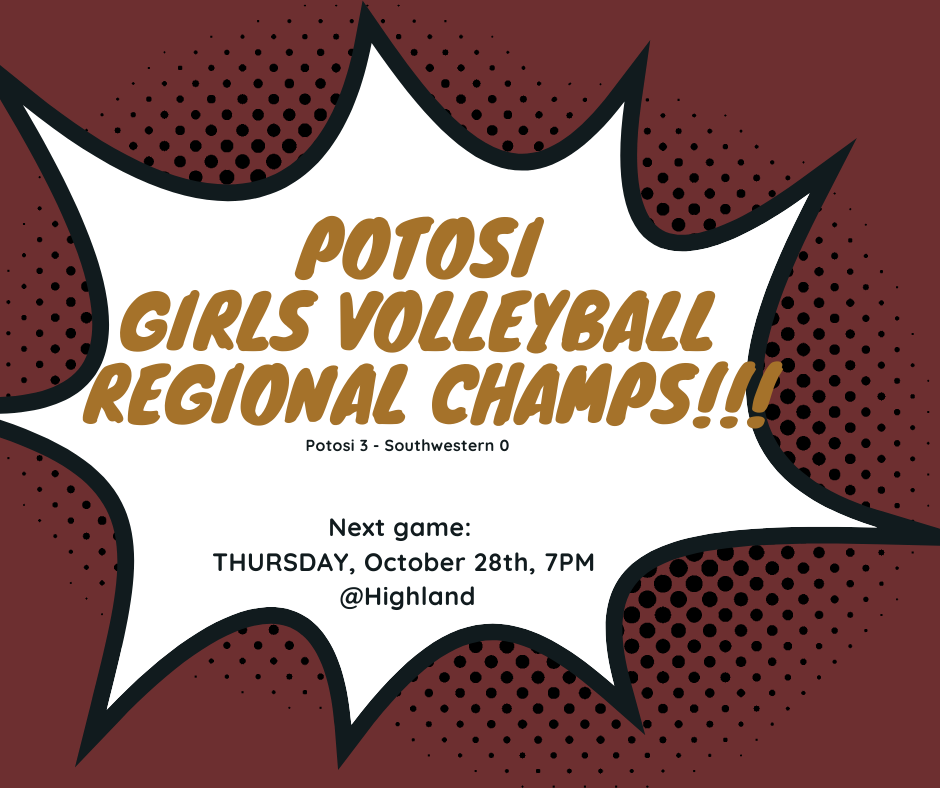 October 23rd, 2021 Varsity High School Volleyball Potosi vs Southwestern starting at 7 PM Live Streaming Link --
https://youtu.be/COCufyVATMc
Thanks to the following businesses who are sponsoring tonight's live stream. With the support of these businesses we are able to provide this broadcast free of charge. Potosi Brewing Company A&E DeSigns Great River Road Car Wash Twisted Vines Pub & Eatery EPIC Construction Potosi Saloon Simply Sheila Fitness Potosi Sports Boosters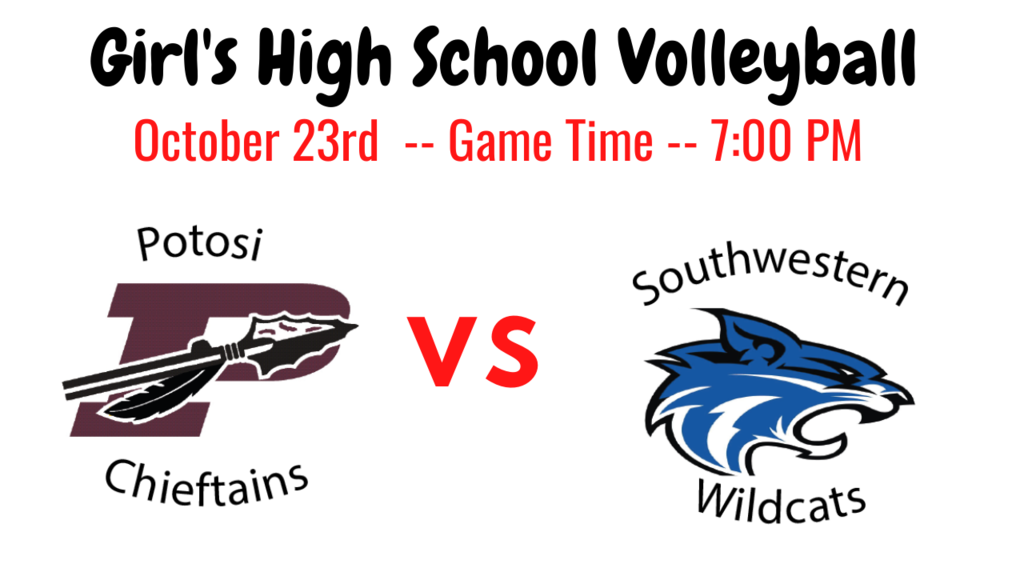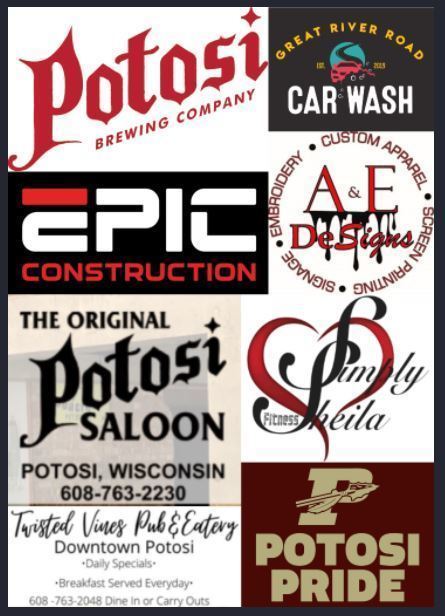 Potosi/Cassville vs River Ridge starting at 7 PM tonight.
https://www.youtube.com/watch?v=pu5kE-DA30Y
If playing via a TV or another device you can not click the link for, search for River Ridge Athletic Department on YouTube.
Football playoffs start tonight! Volleyball won again on Thursday, so they will now play on Saturday for the regional final! #PotosiPride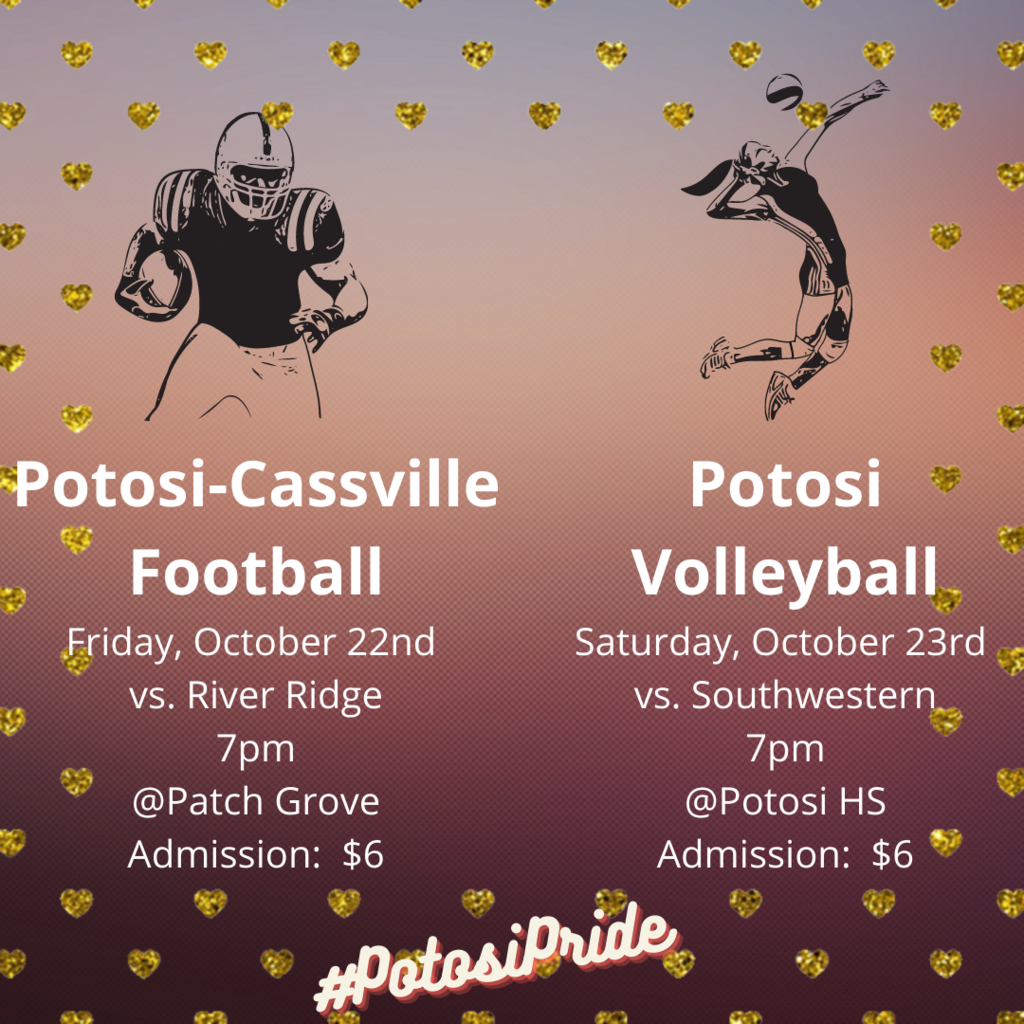 Picture retakes will be Friday, October 22nd for the middle/high school. #DressYourBest #PotosiPride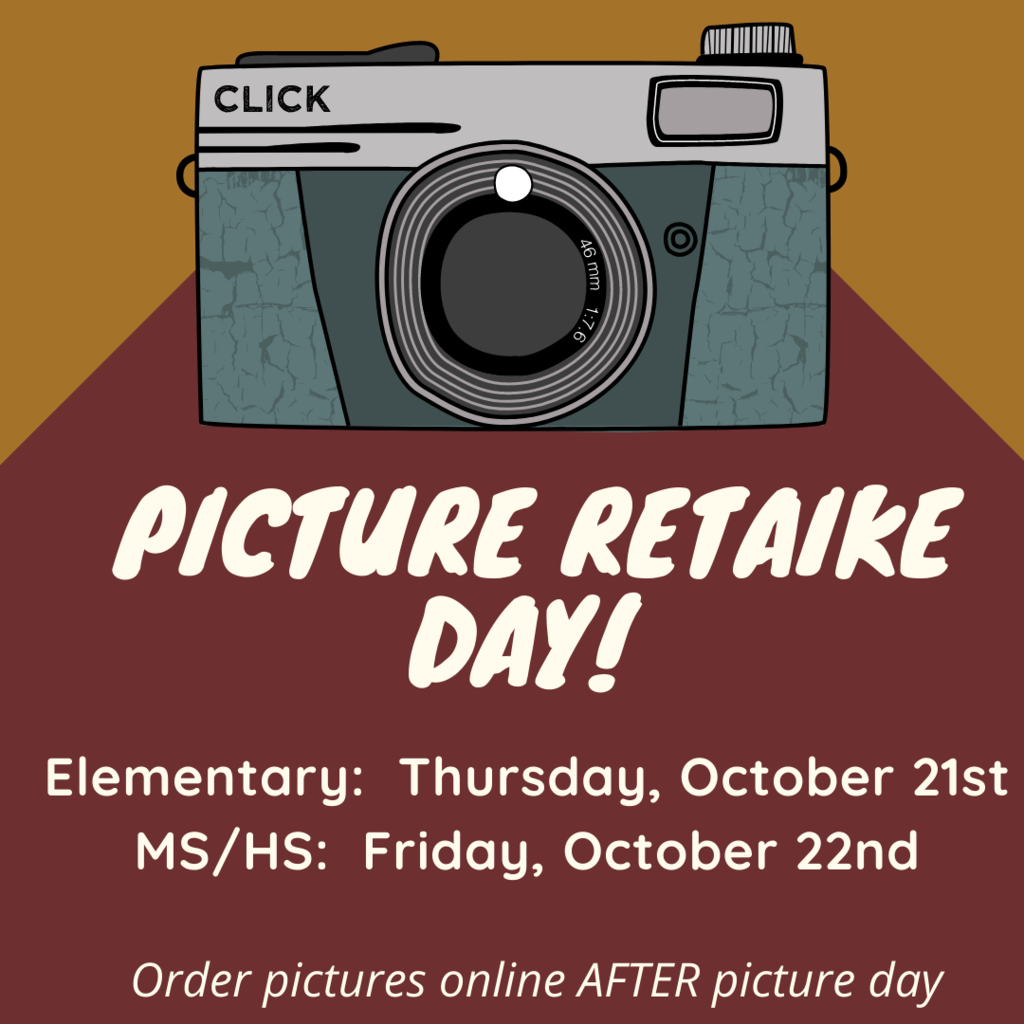 October 21st, 2021 Varsity High School Volleyball Potosi vs Belmont starting at 7 PM Live Streaming Link --
https://youtu.be/RNWHj2-QP3g
Thanks to the following businesses who are sponsoring tonight's live stream. With the support of these businesses we are able to provide this broadcast free of charge. Potosi Brewing Company A&E DeSigns Great River Road Car Wash Twisted Vines Pub & Eatery EPIC Construction Potosi Saloon Simply Sheila Fitness Potosi Sports Boosters
Picture retakes will be Thursday, October 21st for the elementary school. And retakes will be Friday, October 22nd for the middle/high school. #DressYourBest #PotosiPride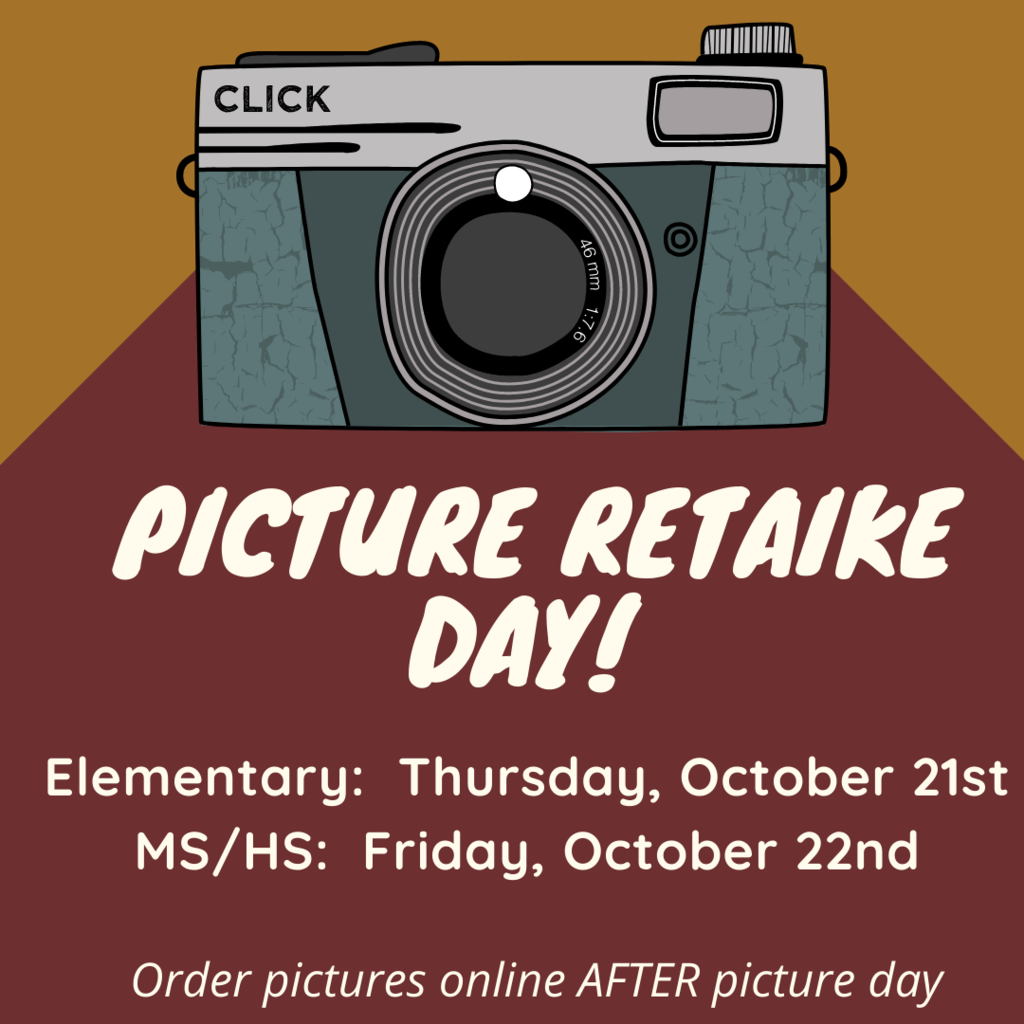 Parents of current 6-9th graders, Final reminder for tonight's parent meeting for the Washington D.C., Gettysburg and Mt. Vernon school trip! All travelers are eligible for a $300 Early Bird Scholarship by enrolling tonight. Please consider joining us via Live Stream at 6:00pm if you have any interest at all! To join the meeting: schooltrip.us/PotosiWI23 If you haven't already, RSVP here:
https://forms.gle/jnYRkSzQxBaePiRT9
Don't miss out! Talk to Mr. Lynn for any questions
Congrats to the Potosi Volleyball team on their win over Wauzeka-Steuben on Tuesday night! The next game in regional action will be Thursday, October 21st vs. Belmont, 7pm at home! #PotosiPride