Join us for some Christmas Cheer - compliments of the Music Department. The Potosi Elementary Concert will be on December 7th at 2pm. And the Potosi High School Concert will be on December 14th at 7pm #PotosiPride #SpreadTheCheer #MerryChristmas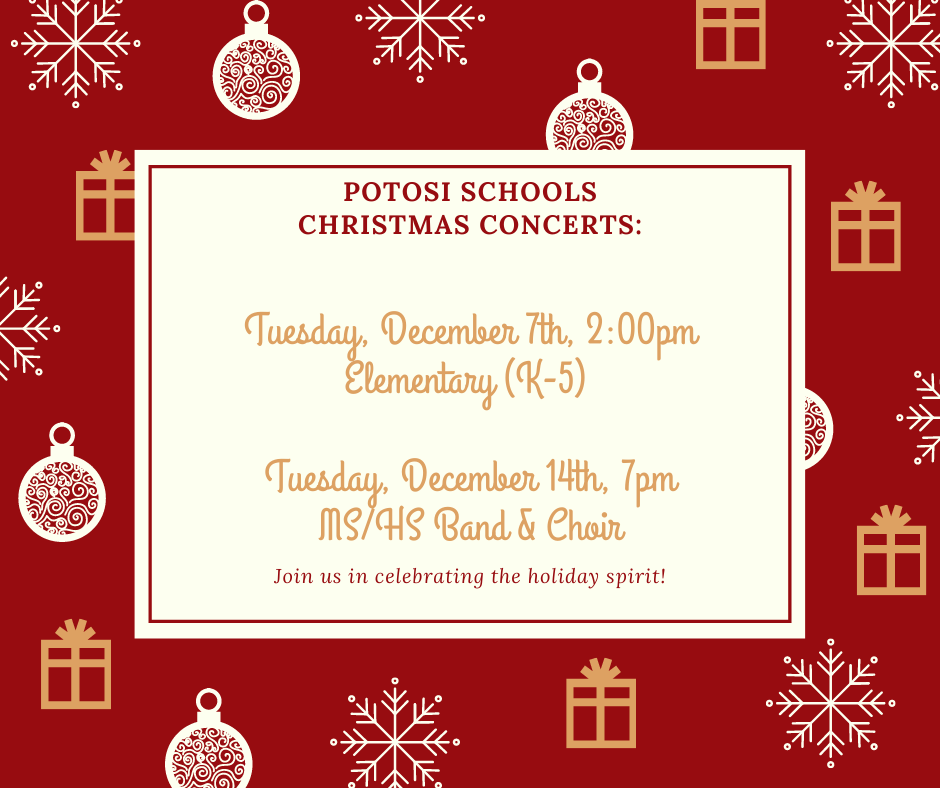 SADD (Students Against Destructive Decisions) Club' Christmas Trees Are Up! Please help us support two local families this holiday season. There is a tree in the school entrance and another in the gym entrance. Each tree supports a family in need this holiday season. 1. Take an ornament tag (or a couple) from the tree 2. Purchase the item(s) listed on the ornament tag 3. Giftwrap the item and place the ornament tag on the outside 4. Return the item(s) to the same tree from which you took the ornament tag (to ensure the items go to the correct family) Please return all items by Wednesday, December 15th so SADD can deliver them to the families in time for the holidays. Thank you for your support!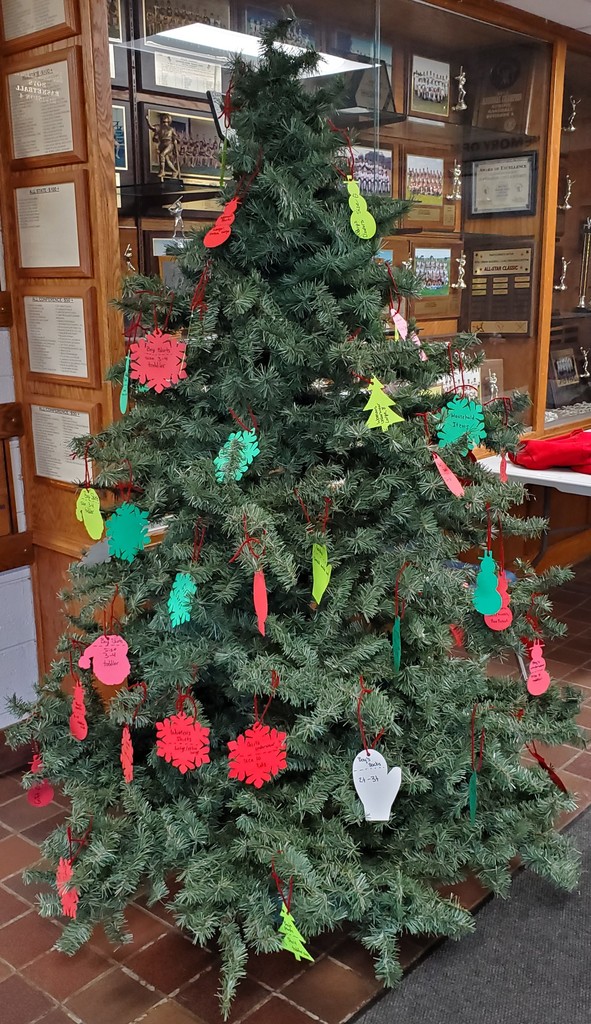 Tuesday, Nov 30, 2021 Potosi Middle School Basketball Game Time 3:45pm Potosi vs. East Dubuque @ Potosi High School Live Streaming Link --
https://youtu.be/9wrTFGX9EJQ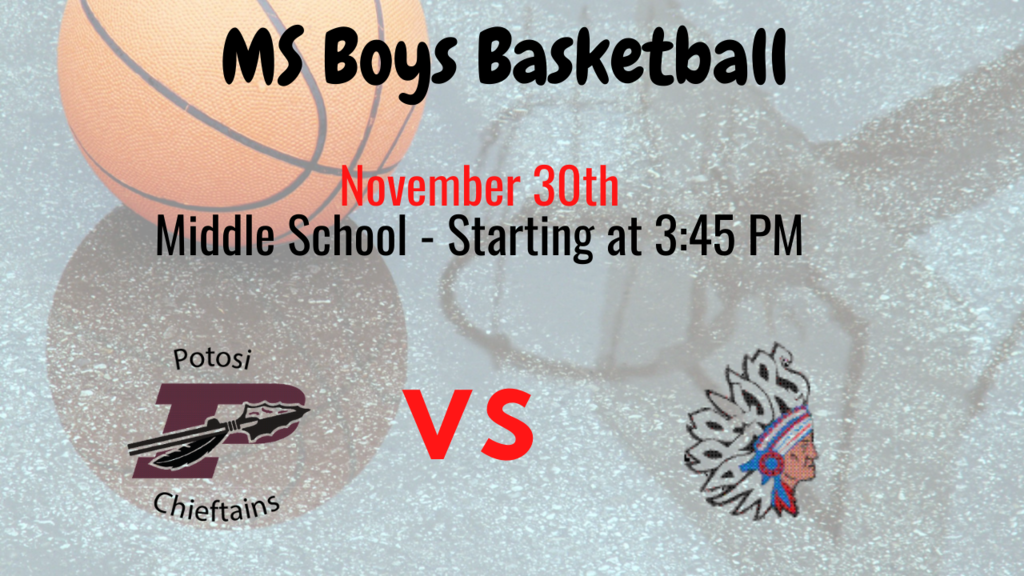 Tuesday, November 30th POSTPONED WORKING ON A RESCHEDULE DATE HS BBB (JV/Varsity) Potosi vs East Dubuque at Potosi 6:00 The MS BBB scheduled for today is STILL ON as scheduled.

Local Community Reminder -- A Holiday Meet and Greet with Santa Claus is on December 4th from 2 PM to 3:30 PM at the Holiday Gardens.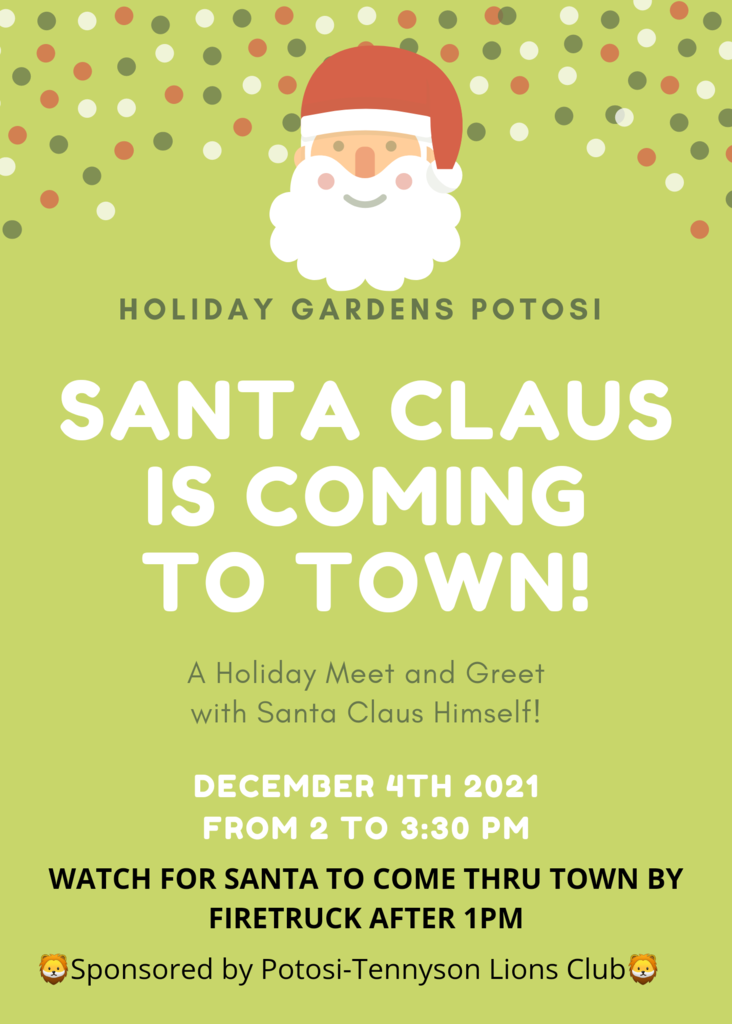 Activities for the week of November 29th-December 3rd #PotosiPride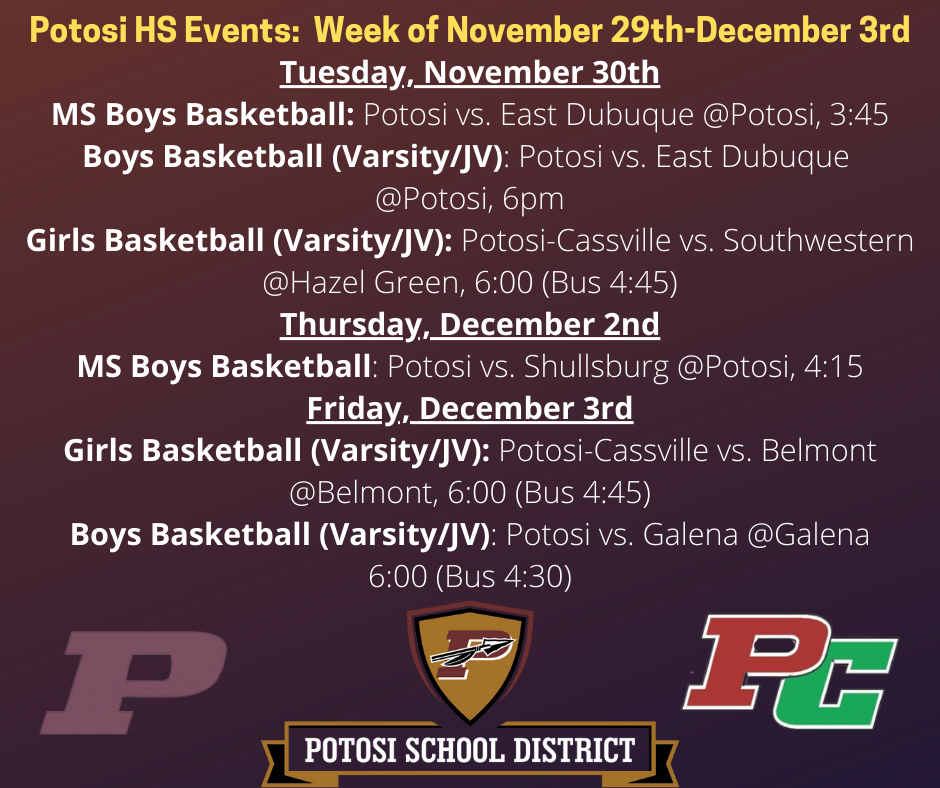 Potosi FCA members had an early Thanksgiving "feast" where brave volunteers sampled crackers with 3 different foods on them. The challenge was to guess what those 3 ingredients were!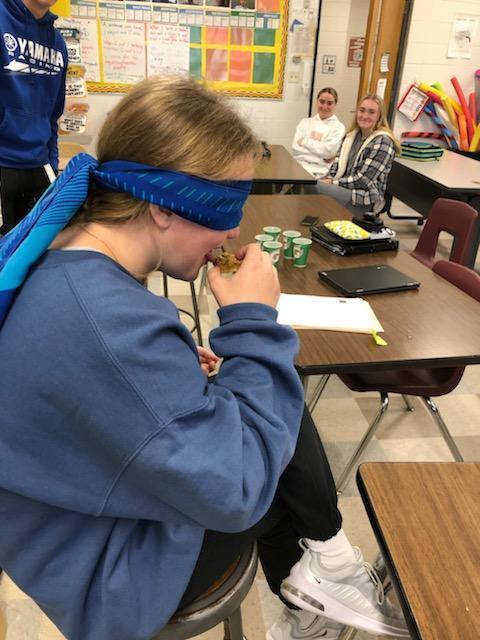 Happy Thanksgiving from Potosi Schools!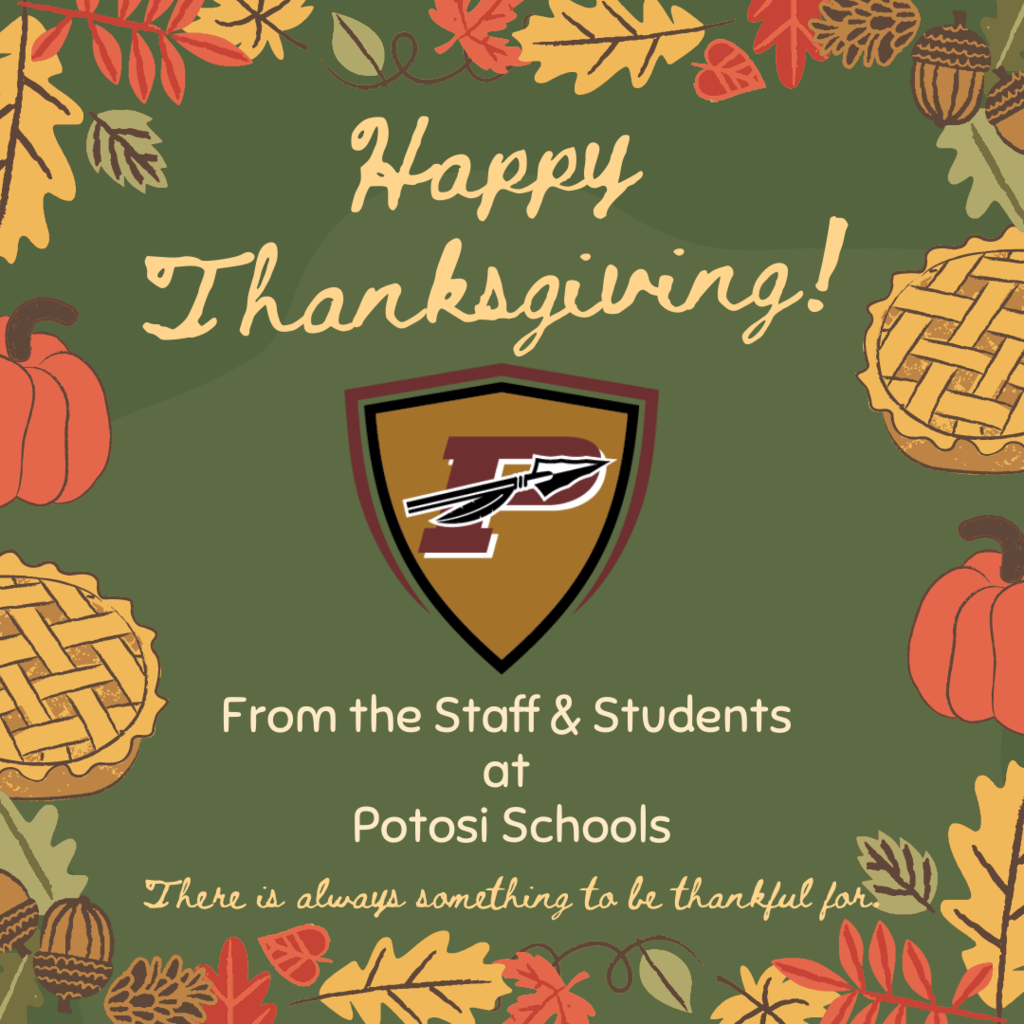 Congrats to Coach Jolene Murray for earning 2021 TH All-Area Coach of the Year! You make us PROUD! #PotosiPride #RegionalChamps
Congrats to Kylie Reuter for being chosen First Team for the All-State Team by the WVCA, as well as First Team for the Telegraph Herald All-Area Volleyball team! #PotosiPride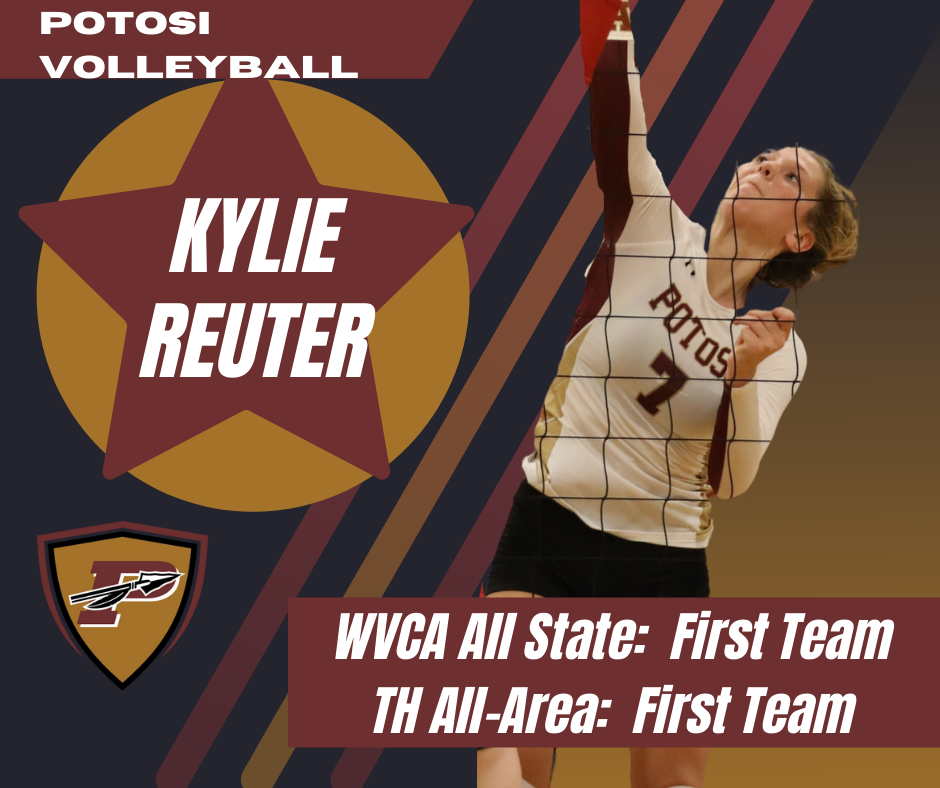 Activities for the week of November 22nd #PotosiPride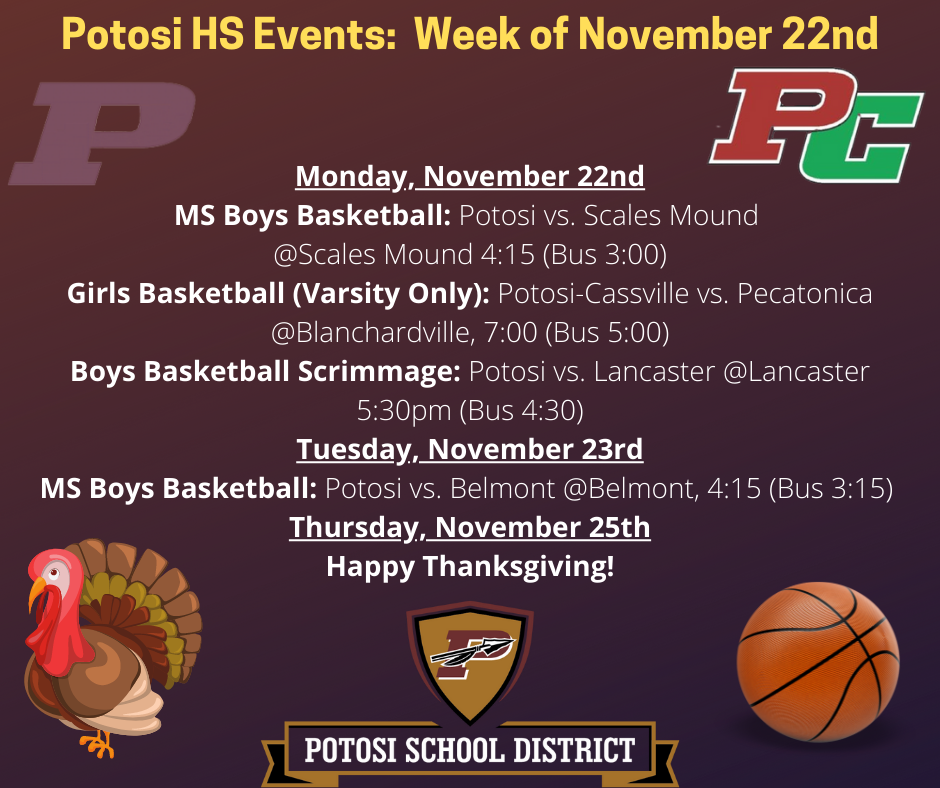 Congratulations to the PC Football players who earned All-Region and All-State Honors! You make us PROUD! #GoPC #PotosiPride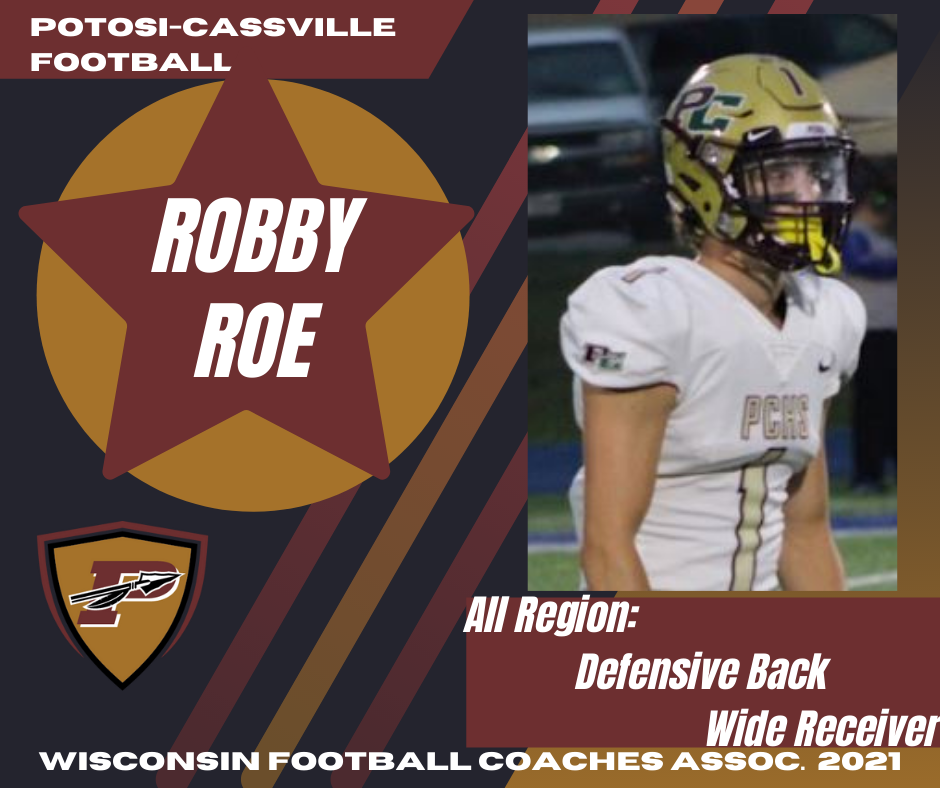 Activities for the week of November 15th #PotosiPride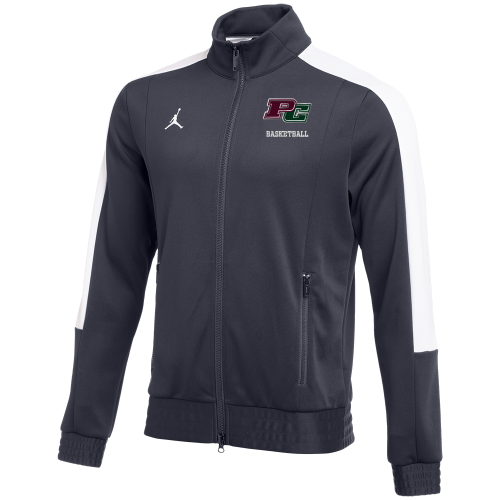 Congrats to our Potosi-Cassville Football players with All Conference Honors! 1st Team: Ethan Kerkhoff! #PotosiPride
Happy Veteran's Day!
Congrats to Coach Siegert for earning Co-Coach of the Year for the Six Rivers West Conference! #PotosiPride