EDIT MAIN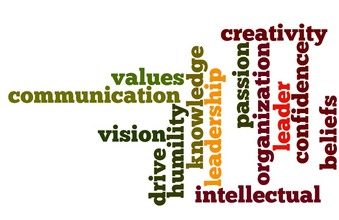 In Potosi, our teachers are focused on continuous improvement. As a professional staff of 39 teachers, we have started several different methods for improving. Below is a listing of our areas of focus so that we continue to grow and improve student outcomes.
---
1. The creation of Professional Learning Communities (PLC) – We have (8) eight different professional learning communities throughout the District. A PLC focuses on learning rather than teaching, and teachers work collaboratively in their teams and hold themselves accountable for results. PLC's have 3 big ideas:
1.) Ensuring that all students learn
2.) Establishes a culture of professional collaboration
3.) Has a focus on results
Each PLC team creates SMART goals which help to drive their work throughout the year. This involves a lot of hard work and commitment and our PLC teams are our vehicle to growth and improvement and encompass most of the items listed below.

2. Professional Development – We have over 75 hours of scheduled and systemic professional learning activities taking place over the course of a school year. This involves several (14) fourteen early dismissals. Beginning in 2014-15 we switch to late start professional development mornings.

3. Educator Effectiveness – The Potosi School District is implementing the CESA 6 Dr. James Stronge model for its new teacher evaluation system. This process is improvement focused and teacher driven. It involves using multiple measures to promote teachers' professional growth and improved student learning. The system consists of two main components: teacher practice measures and student outcome measures. These two components are intertwined ---as an improvement in teacher practice should result in enhanced student performance. Similarly, by reflecting on student outcome measures, teachers can identify new ways in which to improve their practice.

4. Instructional Rounding Network – Our "Teacher Cabinet" is composed of 10 teachers whose focus is to help improve our School District. One of the focus areas this past year was a book "Instructional Rounds in Education: A Network Approach to Improving Teaching and Learning." Based on this book study, we are creating a network of teachers and administration that will regularly observe classrooms together and provide feedback based on our identified areas of focus. This is not evaluatory and is a non-judgmental process of looking at observed evidence/data in the classroom and sharing it with a goal of continuous improvement.

5. Response to Intervention (RtI) – This is a State mandated practice that we are currently implementing. RtI is a philosophy and an outlook where educators do whatever is needed to meet the academic needs of their individual students. RtI involves screening and progress monitoring of student performance, evidence based interventions, and providing systemic universal high quality instruction and assessment. It also includes collecting/analyzing/using data and collaborating.

6. Positive Behavior Intervention and Support (PBIS) – This is another State mandated practice that we are implementing. PBIS is like RtI but focused on student behavior rather than academics.

7. Curriculum Development – With the new curriculum standards, we are focused on continuously updating and improving our curriculum. We are currently using the Curriculum Companion software as well as the Eclipse software that is supported through CESA 7. Teachers have scheduled time throughout the year to spend updating and improving our curriculum objectives and activities.

8. Character Education Program – This program focuses on ensuring a positive school culture for both students and staff that is centered on respect, collaboration, professionalism, and positive effective communication. Because character is learned, it has to be taught, learned and practiced by students. This is the umbrella that instills a positive culture and pro-social behaviors.

9. Culture Committee – This newly created team is focused on promoting and continuing to instill and inspire a professional culture among our staff. We work to ensure that we continue to have and maintain a "positive learning culture" in our building. We believe that professional behavior does not just happen based on expectations. We also believe that we cannot just talk about professionalism and hope for the best. We believe that if we want to create, nurture, inspire, and maintain professionalism and professional behavior in our District, we need to act proactively and continuously instill and nurture professionalism in each other and ourselves. Otherwise the level of our principles of professionalism that inspire professional quality, values, behaviors and skills, will deteriorate over time.