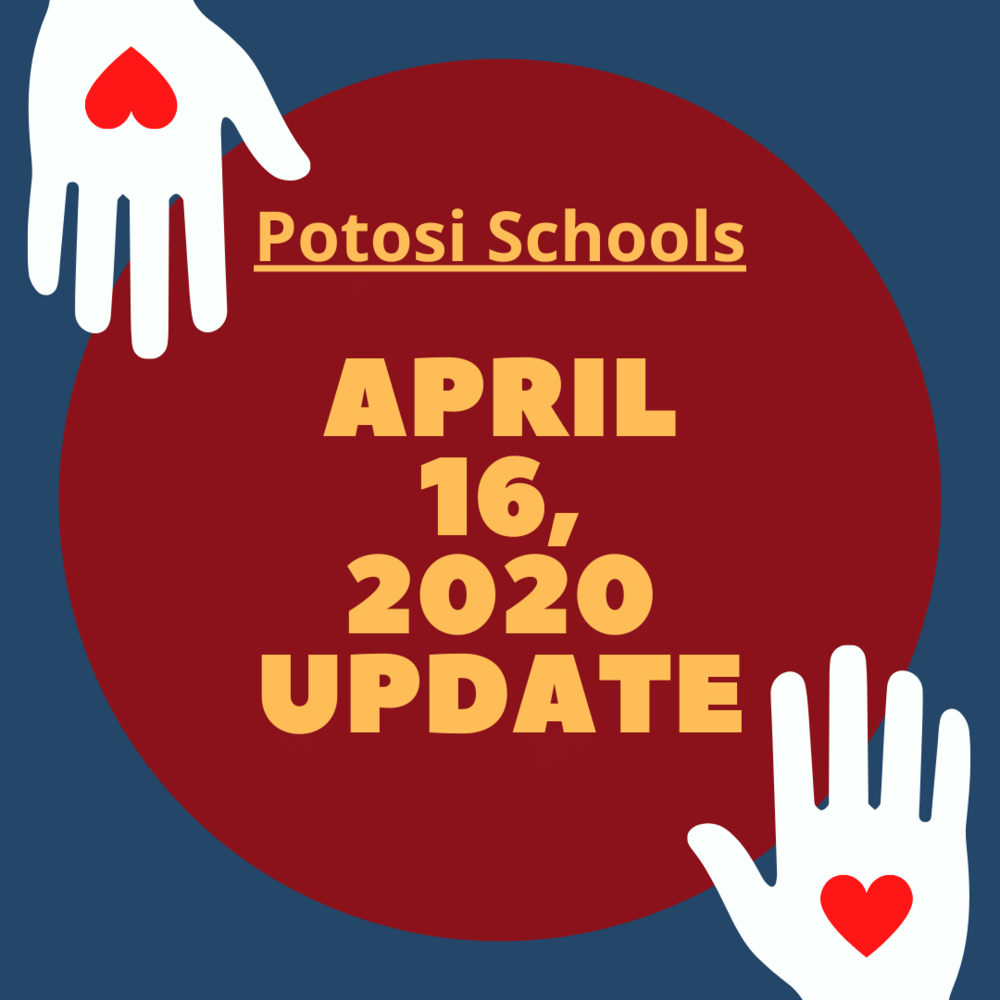 April 16th, 2020 Updates
Kurt Cohen
Thursday, April 16, 2020

April 16, 2020
Students, Families, and Staff
Please read the following with respect to Governor Evers' extension of the Safer at Home policy through May 26th, 2020 and closure of schools for the remainder of the 2019-2020 school year.
At this time, we will continue educating our students to the best of our ability through distance learning avenues. This new order to close schools for the remainder of the school year simply means that the building and grounds of Potosi Schools will be closed, not an end to education. Understand that we are continually re-evaluating our teaching practices and are mindful of the overload that some students and families are feeling due to the nature of distance learning. If changes to the presentation of distance learning need to be made, we will communicate that to all stakeholders immediately.
With the closing of the building, this will also cause postponement of events that were scheduled to take place. I realize that the month of May includes many important events, including prom, senior award night and graduation. The administration and staff of Potosi Schools are committed to determine the best-case scenarios to reschedule these events. Complete cancellation of these events is not being considered at this time.
Thank you for the work you have done during this historic period to continue the education of our students. Just as I have from the start of our closure, I firmly believe that any learning that can happen during this time will do nothing but lessen the "catch up of skills" that will be needed after we are able to have students back in the building. The staff knows that there will be a lot of work to be done and they are up to the task.
As always, please stay safe during this time and reach out to me and the school if you have questions that we can help with.
Kurt Cohen
District Administrator
Potosi Schools