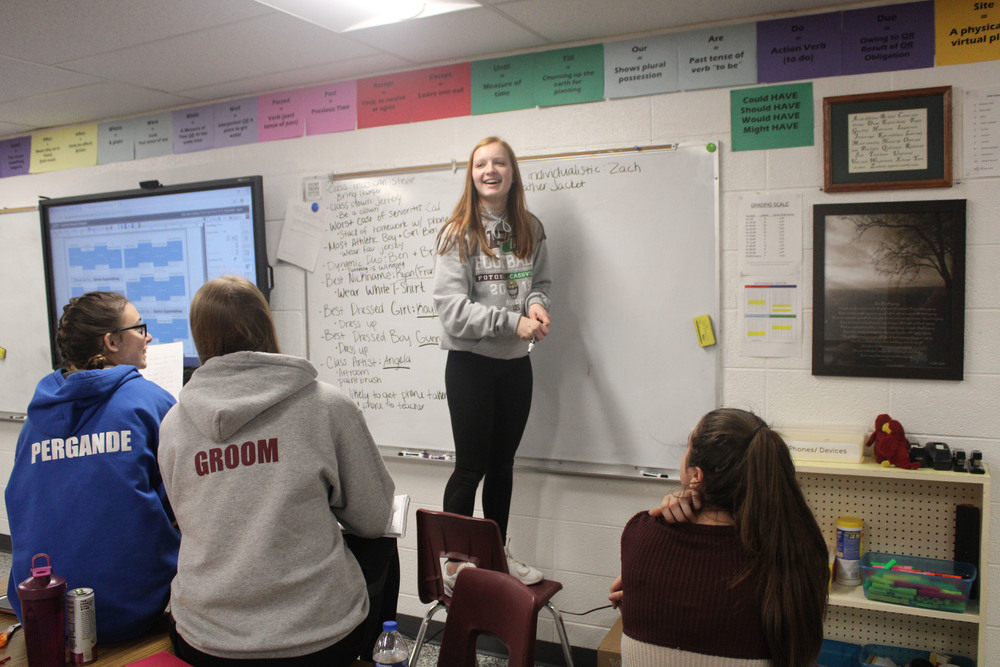 The Creation of the Yearbook
By Avarie Breitsprecker
Tuesday, February 11, 2020
Every yearbook has a personality. Each year, a team of students at Potosi High School helps to develop that personality. "I do enjoy being part of the yearbook team," said Justice Udelhofen, a Yearbook Staff Member. The yearbook staff works hard every day to make sure that the yearbook looks great and will be ready on time.
The yearbook process starts with finding a theme and fonts and trying to get them to relate to the cover of the yearbook that we chose. After that, we figure out templates for what we want the pages to look like. We try to make sure that not every page looks the same and make sure the colors give a visual appeal and fit together. After we get all of those elements done, we get assigned a page to create and we can then begin to put pictures and text content on the pages.
The yearbook is a time-consuming project for everyone on the yearbook staff, "Personally I spend as much time as I need to," said Mr. Fry in a recent interview. "I try to work on yearbook things during journalism class, and focus on other things at other times," but if he gets another idea in a different class he will open up yearbook avenue and add it. Mr. Fry has done many yearbooks in the past schools he has taught at, and he was part of last school year's team, so he has plenty of experience in this field. He tries to give the students enough things to work on and he leaves it to the students to get the pages put together.
Not only is building a yearbook a great opportunity for students but it can be a fun experience as well. Mr. Fry really, "loves doing the yearbook. It's one of my favorite things." Which only goes to show how truly special creating a yearbook can be. It's filled with memories that can be shared and will be cherished for years to come.