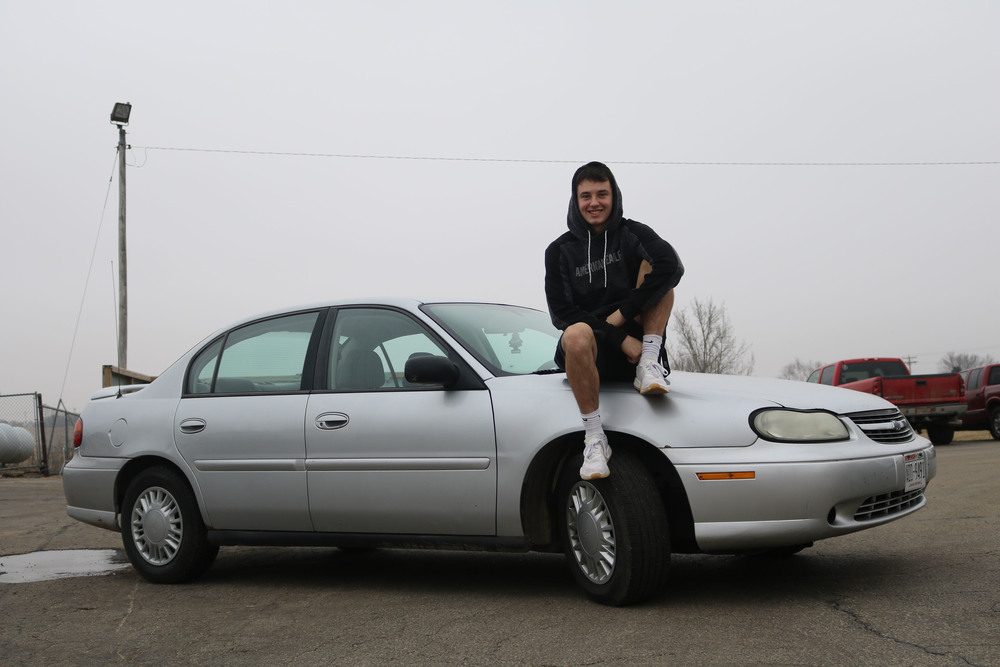 New Drivers Take To The Road
By Chloe Groom
Friday, February 07, 2020
It's that time again; students in Potosi High School's sophomore class are getting their driver's licenses. Some have had their license since the beginning of the school year; however, the majority are starting to drive now. It is a very exciting time for these students, but with the excitement, there are also some concerns. Learning to drive, especially on your own, can be a very scary thing.
Logan Uppena is a sophomore at Potosi. He got his driver's license on December 26th, 2019. He explained to me what having his license means to him: "It's great! I don't have a car yet; I have to wait for Austin (his older brother) to leave." Logan seemed to be very excited and was ready to drive alone right after receiving his license. "I dropped my mom off at Walmart and I had to go find a parking spot; it was a neat experience." That was right after he got his license, and the Walmart parking lot is not the easiest place to drive, especially by yourself for the first time. There are always so many cars and people, so you really have to pay attention. Since he has gotten his license, he has been able to help out his parents and friends. "I've driven to Lancaster to pick up Aiden (his younger brother) and drop him off." It is definitely more convenient for him; now all he has to do is get his own car.
Levi Groom is also a sophomore at Potosi; He got his driver's license on December 30th, 2019. I asked him how he feels about having his license. "It's really nice, I like being able to go where I can go, do what I want, but I don't have a car to myself." His situation is similar to Logan's with not having his own car to drive. He was also pretty comfortable but nervous about driving by himself for the first time. "It was weird, it just felt weird not having people there, but it was fine." He got more comfortable by driving to get more experience. "I just drove more," explained Levi.
One of the hardest adjustments for some of these Sophomores is the timing when they got their license. Winter can be a very difficult time to learn to drive. I asked him about how he has prepared for winter driving. "By watching what my mom and dad do, and taking it slow."
Getting your license is a very exciting part of your life, but with all of the excitement comes a lot of responsibility. We are excited to see these sophomores turn another page in their lives, and hope that they are ready for the responsibility that comes along with this exciting privilege.