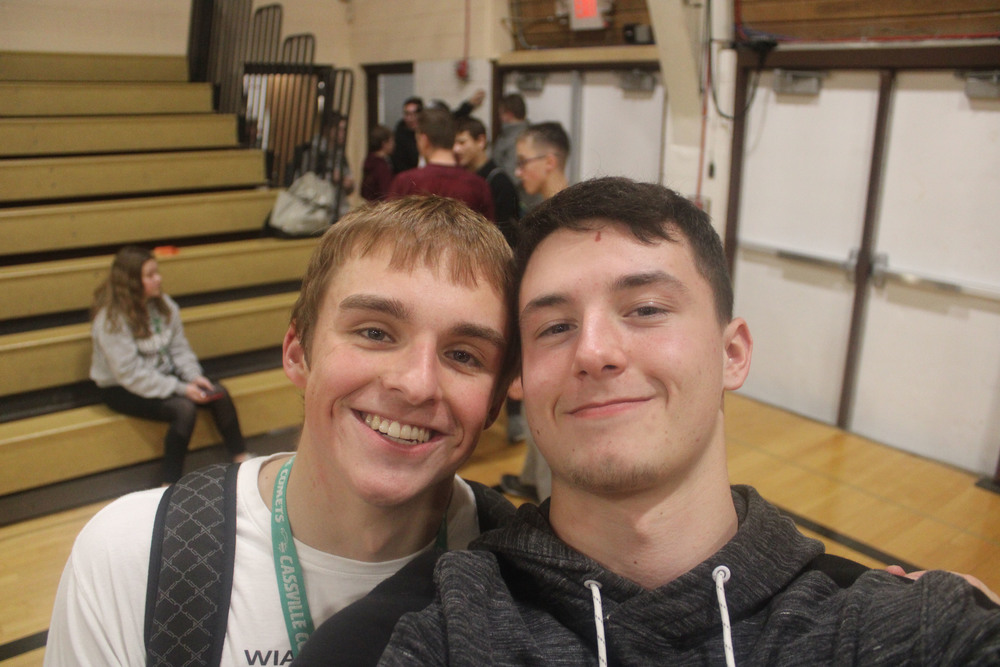 Chieftain News Ends Run
by Bradley Reynolds
Friday, January 17, 2020
The informative web news show, Chieftain News, is coming to an abrupt end. Chieftain News has gone through thick and thin, but what has brought this stong crew to go their separate ways?
Criticism and controversy have always been a problem. There were discussions and arguments about where Chieftain News would be published. The final decision was to make the episodes only available to the staff due to being too humorous and not serious enough. No matter how much they were censored, none of it seemed to slow them down. They would turn their criticism into fuel and come out with content that their fans love to watch. Much stress and many hours have gone into each and every episode.
When Chieftain News was just an idea created by Ms. Siegert, she knew that it would have to have students that were fully invested to pull it off. There were three students eager to find a fourth-hour class, so when the opportunity arose, they jumped at it. The three students were Bradley Reynolds, Ryan Kruser, and Trevor Pluemer. The news team was assembled. Each member had a specific role in producing each episode. Bradley Reynolds was news anchor #1 and editor, Ryan Kruser was news anchor #2 and scriptwriter, and Trevor Pluemer was sports anchor and maintenance man, and Ms. Siegert was the adviser and producer.
The schedule for each episode went like this: on Monday, Ryan would sit down and write a unique and interesting script for the newscast. Tuesday, the crew would interview people about that week's feature story. Wednesday, Trevor would set up the studio and the crew would film the news show. Thursday, Bradley would sit down and edit the episode as smooth as can be. Friday, Ms. Siegert and the rest of the crew would sit down and watch the episode and add any final details. That episode would be posted bright and early Monday morning for the whole community to watch.
As operations were going smoothly, Ms. Siegert announced to the news staff that in the new semester, she would not have time to participate and produce Chieftain News. The hearts of the students were shattered. The tension was at an all-time high. Arguments and confusion about what our new schedule was going to look like, and what would happen to Chieftain News were a daily occurrence.
The last episode of Chieftain News was released this week. It focused on the top 10 reasons why our school and community is great. Even though the web series is coming to an end, this may not be the last time you will hear from "The Chieftain News Crew."