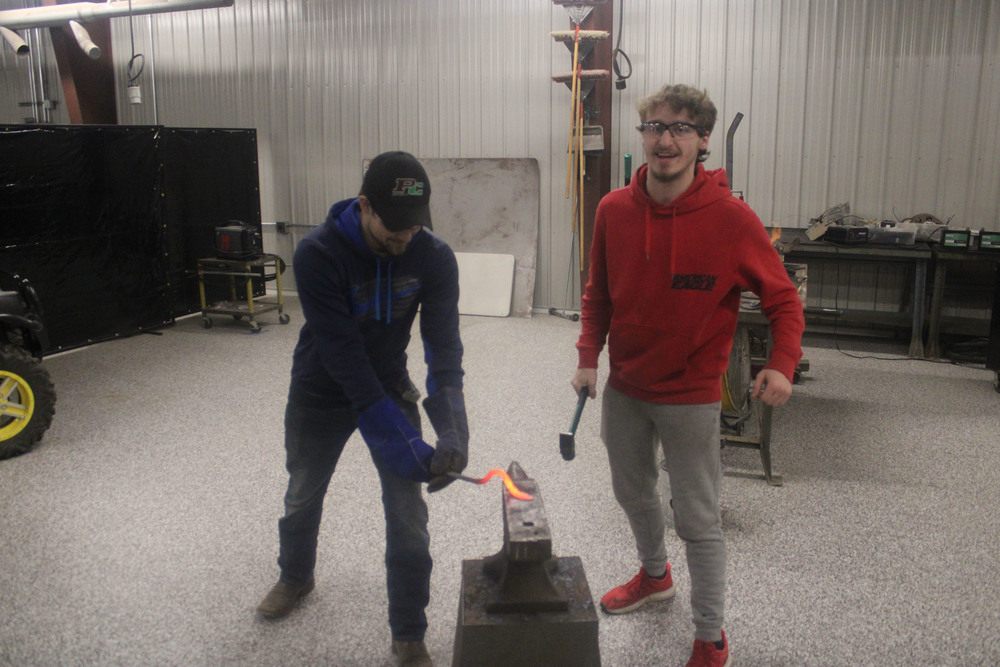 Upgrades to the PHS Shop
by Megan Roesch
Friday, January 17, 2020
In 2019, Potosi High School started remodeling the shop. This was made possible because the referendum passed last year in 2018. The Tech Ed teacher, Mr. Bockenhauer, commented, "This past year has been very difficult from planning, to actually making it happen." Bockenhauer was not the only person doing lots of planning; along with him was Mrs. Brunton, the Ag teacher, Jamie Pierce, the head custodian, and Mr.Sarri, the former superintendent.
In the next three years, Potosi High school shop will see many changes. The first year has been mostly planning, but some building has also occurred. "This first year is going to be building infrastructure and the welding part of the shop," stated Mr. Bockenhauer. Infrastructure includes lights, floors, electrical, etc. The old concrete floors have been replaced with a durable coating; this makes it easier to keep the shop clean.
The next project for Potosi will be improving the woodshop, but the details of those plans have not been finalized yet. The final year will be focused on anything else that needs to be improved around the shop. Along with the upgrade to the facilities, all of the tools and equipment are being upgraded for safety reasons and to meet today's quality of tools and equipment. Upgrading the tools and equipment has a long-lasting impact on the school and the students.
The goal that Potosi has set is to eventually offer more classes with a wider variety. This would help students who look to go into this field of work like construction or engineering to learn and work in an environment more similar to where they will work in the future.