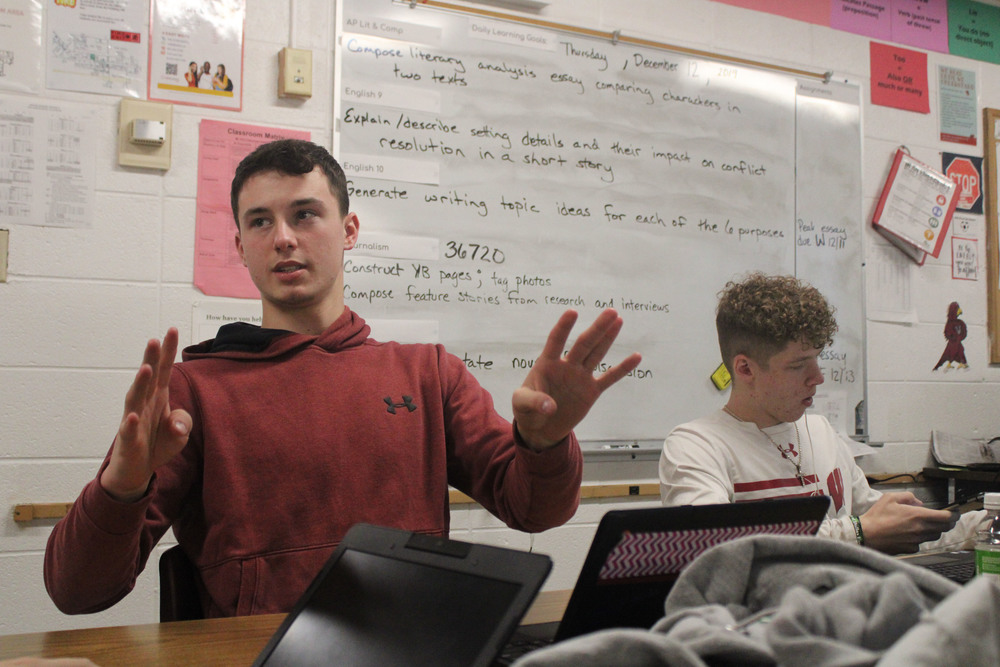 Fantasy Football A Welcome Distraction For Students
by Ty Dressler
Thursday, January 16, 2020
The 2019 NFL season came to a conclusion on December 29th, and it marks the end of one of the best times of the year: Fantasy Football season.
In 1962 the Oakland Raiders were an awful football team. They were 1-13 and were on the road to play another game. Some Raider executives were staying in a New York hotel room and decided they needed to come up with a way to make football more watchable. The Oakland consultants created a league amongst themselves in which they would select players from all teams in the NFC and AFC football conferences. The teams selected would then compete against each other and earn points based on player stats. And so the first-ever fantasy football league was born. Since then fantasy football popularity has grown to an astronomical height. You can find fantasy football players almost everywhere, including in Potosi High School.
In the United States and Canada alone 59.3 million people play fantasy football, and Potosi High School is no exception to the popularity. During the fall you will find fantasy football talk throughout the halls. For some teachers, fantasy football is nothing more than a distraction in their classes, while other teachers use it as a way to connect with their students.
For students, fantasy football is viewed mostly as a positive. Fantasy football fanatic Ryan Kruser best described the students' perspectives saying, "Fantasy football [season] is an awesome time of the year. It offers a way to stay in touch with old friends. Also during long and stressful days at school, checking on your fantasy football team is a great mental break." Meanwhile, some teachers had a different position. Potosi business teacher Zachary Lynn offered a look at the teacher's point of view saying, "It depends on the student; for some it's a nice hobby, but for quite a few kids they check it in class and it becomes a problem." Although fantasy football may be a distraction at times, when used correctly it can be a useful tool. Potosi science teacher Matt Eastlick says, "Well, just like anything else it can be useful if not abused. It can be a good way to teach math by having them calculate points off of statistics."
In spite of the controversy, fantasy football brings emotions out of people. There is nothing that gets the competitive juices flowing the way fantasy football does. Bradley Reynolds says that, "Winning in fantasy football is like shooting the bigger buck. It is all about the showboating." At the end of the day the friendly rivalries fantasy football creates brings people together and that is what is truly important.